On the Verge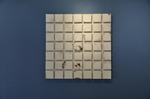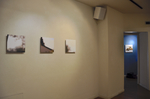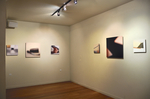 Luminous, enigmatic images...suggest a fluidity of form and identity on the verge of transformation.

On the Verge opens October 4 at Olive Hyde Gallery in Fremont. On display through November 2.

Opening Reception: Friday, October 4, 2019 (7:00 to 9:00 PM)
---
Art Santa Fe Award Winners
Domestic Mysteries #59 and #61 won Art Santa Fe judges' award:

"...banal materials transformed into mysterious ghosted shapes that recall surrealist photography"

Jen Tough Gallery's booth also garnered an award!

Double winners!!
---
Triton Museum of Art Annual Gala
Domestic Mysteries #70 will be up for auction on Saturday, May 4, 2019, at Triton Museum of Art in Santa Clara. Information and ticketing at this link.
---
Michael's Dream at SHOH Gallery, Berkeley
Currently on view, Michael's Dream (pictured), Broken Grid, and Flag were selected to appear in "Matter of Form" at SHOH Gallery in Berkeley, through May 11.

Presented by Pacific Rim Sculptors and curated by Christine Koppes, Curator and Director of Public Programs at San Jose Institute of Contemporary Art, this sculpture exhibition highlights materiality through transformation, experimentation, or minimal manipulation.

Opening Reception
Saturday, April 27
4:00 to 7:00 PM

SHOH Gallery
700 Gilman Street
Berkeley, CA

"Matter of Form"
April 17 - May 11, 2019
---
Primitif #3 at Peninsula Museum of Art
Primitif #3 was selected by Brigitte Micmacker to appear in "Sculpture Now" at the Peninsula Museum of Art, through January 27.

Opening reception:
November 18, 2018
2:00 to 4:00 PM

Peninsula Museum of Art
1777 California Drive
Burlingame, CA
Wednesday - Sunday
11:00 AM to 5:00 PM